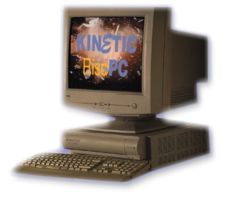 At CTA we are can offer the full range of Risc PCs available on the market. From the RPC600 to the latest Kinetic machines.

We are also able to offer the latest 300MHz StrongARM processor released at the 2001 Wakefield show. For prices on these items, check out the prices link at the top of this page. If the price you need is not on there, contact us for further details.

Other Risc PC's available from us are refurbished Acorn A710 machines. For further details, see our Acorn offers page.